---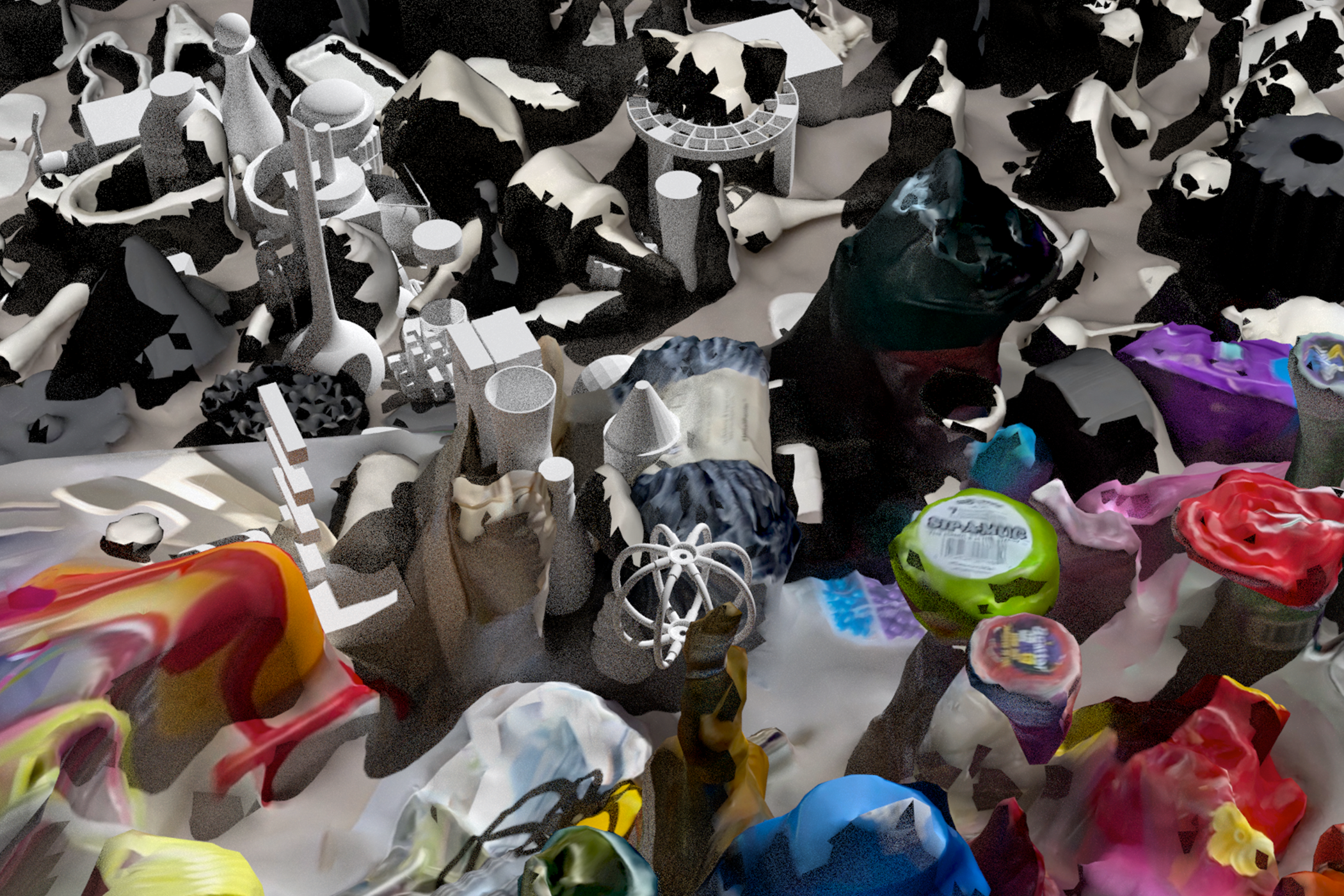 Nearly 1 in 3 new stores opening in the US is a Dollar General (DG),1 and, according to a report by Coresight Research, dollar stores are on track to account for 1/3 of all retail openings in America in 2021. As of September 2021, of the 4,799 announced retail openings, 1,626 are new dollar stores, 1,050 of which are owned and operated by Dollar General Corporation, the country's largest "small-box" retailer.2 The pandemic-fueled downturn in the economy, along with the company's century-old legacy of innovating its retail model to meet contemporary needs with aggressive expansion, has resulted in an unprecedented proliferation of the dollar store economy.

In 2023, an interdisciplinary research and design studio and seminar, operating at both the University of Wisconsin-Milwaukee (UWM) and the University of Colorado Denver (CUD), will use Dollar General Corp, the largest and most influential of the dollar store triumvirate - Family Dollar, Dollar Tree, and Dollar General - to examine the country's environmental, economic, and racial fault lines, and highlight this understudied vernacular typology as a weapon of discourse and agent of climate activism. The course asks students to re-imagine the architectural canon, challenge existing value systems, and use the local and familiar as catalysts for change. Through this process, students will test their claims for how small-box architecture has the potential to create new climate regimes.

The course requires students to address the subject matter neutrally and arrive at socio-spatial positions and projections by conducting extensive primary research in the form of travel, interviews, documentation, product testing, and studying permitting applications and legal documents pertaining to the organization. In doing so, they will uncover the industrial ecologies, global networks, nefarious land-use strategies, and precarious environmental practices that Dollar General's business culture set in motion decades ago.

Small-box dollar stores are critical to the function of our daily lives but are under-explored in architectural thought and discourse. The studio finds new possibilities for architecture in the climate crisis that moves the focus away from niche materials and LEED-certified buildings for the 1% to the highly franchised, extra-ordinary, and ubiquitous dollar store.

Working collaboratively across both universities students will interrogate the DG machine - from its copy-and-paste building design and tactical anti-permitting strategies that enable it to proliferate and undercut its competitors, to the ways it affects large-scale agricultural practices and small-scale domestic realities. They will use their findings to test the social, spatial, and environmental consequences of making a series of small, measured disruptions in the DG system, then compile their speculative proposals into a book and paired exhibition that will be comprehensible to people outside of architecture and the academy. The book will retail in the 17,000+ DG general stores and, therefore, must be legible to a broad audience. The exhibition - Dollar General Futures - will involve designing and producing a panoply of climate-responsive objects for sale in a future DG store.