---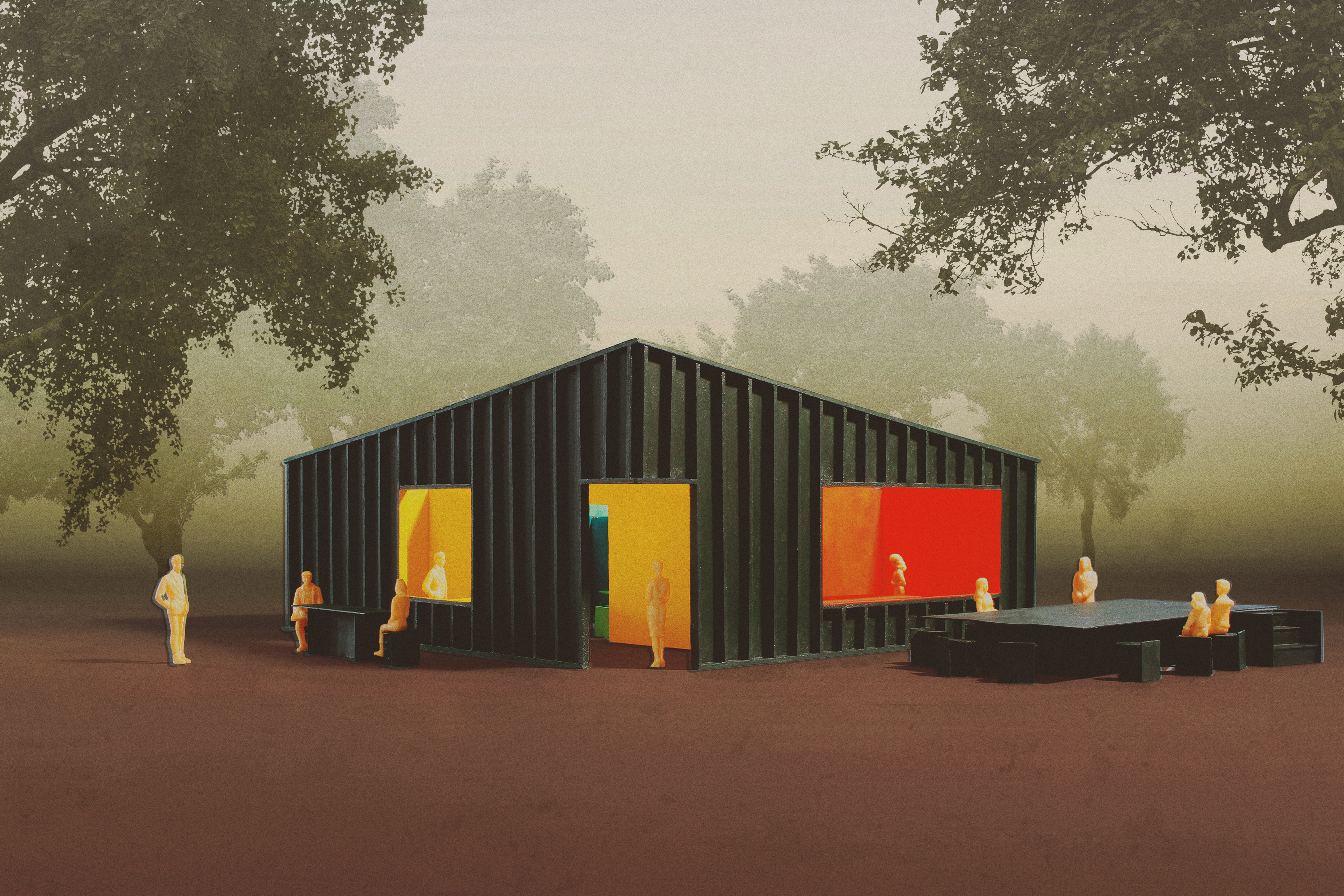 Sobremesa is a 9 x 9-meter pavilion with 9 tables at Alameda Central in Mexico City.

Amid months of confinement to our homes, we established new relationships between our bodies, our possessions, and our spaces. Some of us were isolated in spaces that felt cavernous without family and friends. Others struggled to find peace in newly overcrowded spaces. As we return to our more public lives, new questions emerge concerning how we want to live at home, how much of our lives can fit into our limited spaces, and how our changing routines put new pressures on our domestic spaces. What does it mean to find a home that fits?

With Sobremesa's custom tables and stools – pairings of tables and rooms present a spectrum of relationships between body, object, and space. Some fits are awkwardly tight, others are unpleasantly loose. Sometimes the table is too small to be useful, sometimes it's big enough to dance on. As one table brings you intimately close to your companions, another dramatically separates you from your partner. Simple wood-frame construction is activated by bold color to illustrate individual rooms and their relationships to adjacent spaces. From one angle, the pavilion's top edge shifts up to present a familiar domestic face. From another, it slides down to reveal an uncanny view into scenes of gathering.

The table-room relationships line up along two axes for public views across a gradient of configurations. Frames within frames capture a cascade of interactions from big to small, from cramped to comforting. At these tables, we are invited to eat lunch with friends, watch a performance, or sit alone quietly as the city bustles on. In doing so, we try these spaces on for size and find unexpected ways to share our table.